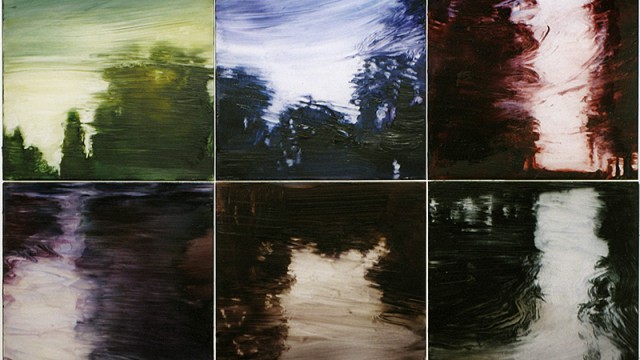 NATURE
Images from the Swedish landscape of Bohuslän.
Reflexioner / Reflections
Reflexioner är en serie om min relation till naturen och består av målningar på akrylglas och träpannåer med ingraverade speglingar av vattenrörelser och naturfragment.
Serien har sitt ursprung från en stipendievistelse i Grez i Frankrike och färdigställdes på Sahlströmsgården i Värmland och Konstepidemin i Göteborg.
Details from the Portrait of Mats Ström 2012 (also see Portraits).
The images are painted postcard variations, or altered postcards from the former Yugoslavia.
Photo: Kalle Sanner